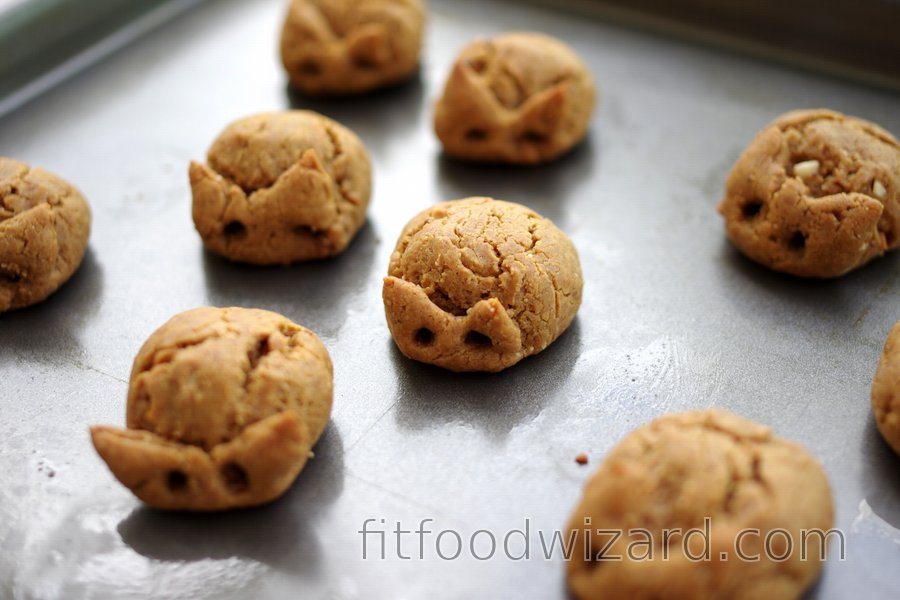 3-Ingredient Peanut Butter Cookies (Gluten-Free)
Another healthy recipe for all lovers of peanut butter. This one is very easy and quick - in just a few minutes you have a dozen of delicious and, in addition, gluten-free peanut butter cookies on your table, and you will not resist them for sure. These 3-ingredients peanut butter cookies are free of flour, refined sugar and, moreover, are great source of healthy fats.
For some it can be a caloric bomb, but a recipe will definitely come in handy to those who are trying to gain weight or just maintain it stable and want to savor healthy food. If you enjoy them in a reasonable amount, they will certainly not harm your figure. High-quality peanut butter is rich in various essential nutrients and is such a great ingredient, which is definitely worth to include in a healthy menu. Enjoy it in the form of these delicate, healthy peanut butter cookies with honey.
Prepare them for breakfast or pack them as a morning snack; 2-3 pieces will surely fill you up. I have made a small rabbits from the dough. If you want to try them too, just spoon little heaps onto the sheet and cut it in to shape of ears using scissors, and finally create eyes using skewer.
I believe you will enjoy these easy peanut butter cookies.
Instructions
Preheat oven to 175 degrees Celsius (350 °F) and line a sheet with parchment paper.
Mix all ingredients together with a whisk.
When dough is smooth, spoon little heaps onto the sheet and shape into cookies.
Bake for 6 to 10 minutes until they turn slightly brown.
| | | |
| --- | --- | --- |
| | Preparation time | 15 minutes |
| | Yields | 12 servings |
Nutritional information/ 1 serving
Calories
170 Kcal
Carbohydrates
25 g
Fiber
2 g
Proteins
4 g
Fat
7 g