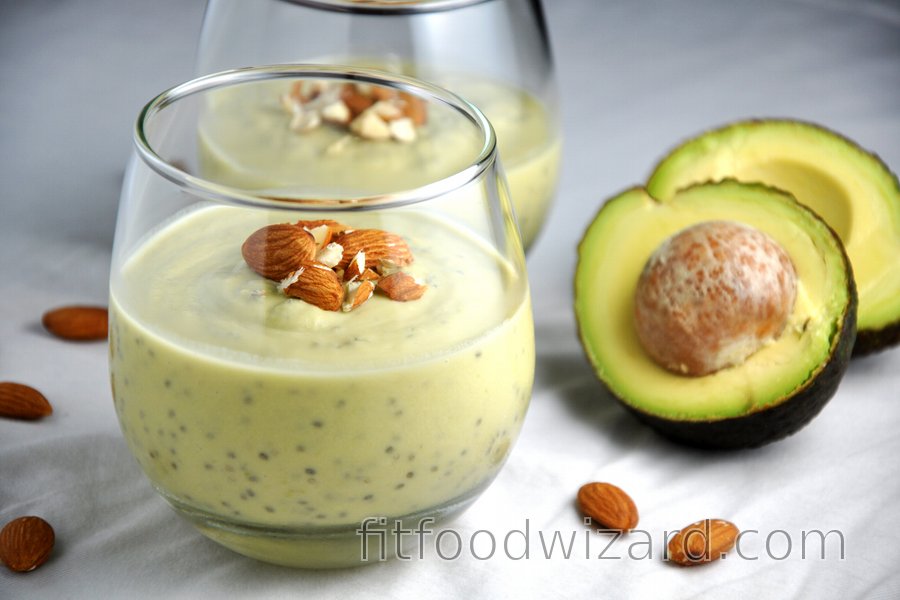 Healthy Avocado Chia Seed Pudding
As you surely know, avocado is great, hearty fruit, rich in nutrients. Its neutral taste enables us to prepare it in both sweet and savory ways, and the taste is always delicious. Try this very easy recipe for healthy avocado chia seed pudding - without flour, starch, colorings, refined sugar, or preservatives.
This pudding is prepared by simply mixing all the ingredients together. So don't expect to stand at the stove for a long time. Avocado pudding is rich in healthy fats, vitamins and minerals and thanks to chia seeds, it is rich in omega 3 fatty acids too. You will get 2 smaller servings from this amount of ingredients, each one has up to 10 grams of fiber and 9 grams of protein. And that's, I think, quite favorable values​​ for a pudding. In the recipe, you can use cow milk, but also any vegetable milk (I especially recommend oat, coconut or almond milk).
If you want to vary the flavor of this healthy avocado pudding, you can try to experiment and mix in, for example, cocoa, coconut, protein powder, or banana. It is best to serve it as early as possible, otherwise it may become brown after a long time in the refrigerator. However, if you want to prevent avocado from getting brown, you can add a bit of lemon juice.
Prepare this delicious pudding with avocado and chia seeds, for example, as a healthy breakfast or dessert for your loved ones.
Instructions
Blend avocado, sweetener, vanilla extract, and chia seeds in a blender or in a food processor.
Add milk and blend until pudding has a creamy consistency.
Pour pudding into cups/bowls and place into the refrigerator for at least 2 hours.
Sprinkle with sliced almonds and serve.
Add cocoa, shredded coconut, or banana into the dough to try different flavors of this healthy treat.
| | | |
| --- | --- | --- |
| | Preparation time | 5 minutes |
| | Yields | 2 servings |
Nutritional information/ 1 serving
Calories
275 Kcal
Carbohydrates
24 g
Fiber
10 g
Proteins
9 g
Fat
15 g