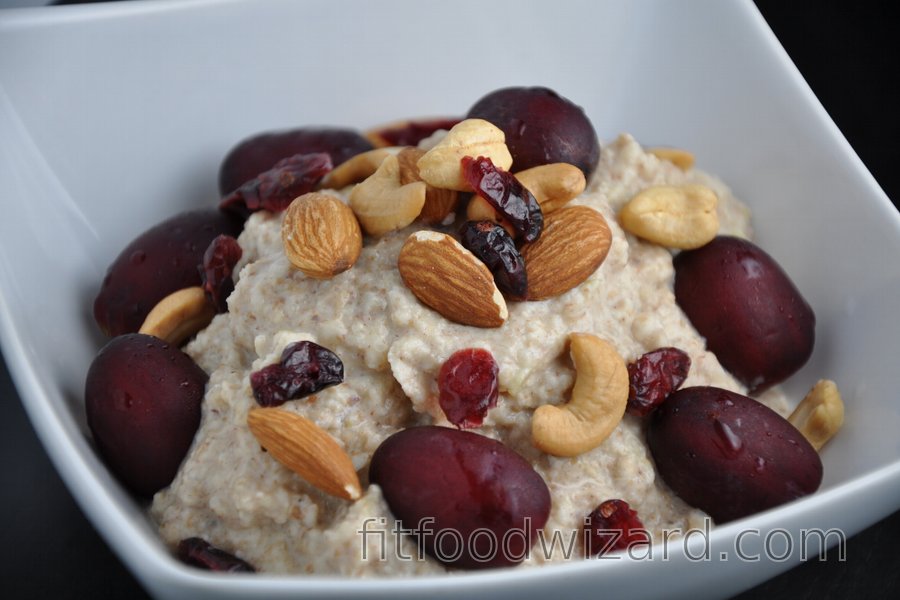 Healthy Buckwheat Porridge
Perfect choice for a healthy breakfast - gluten-free and sugar-free buckwheat porridge, sweetened only with fruits. Its preparation is completely easy and quick, and can be done by any beginner in the kitchen.
Perhaps it is not necessary to introduce the health benefits of the buckwheat - it is naturally gluten-free and therefore suitable for celiacs, it contains complex proteins and carbohydrates, dietary fiber and richly contains minerals and a whole range of vitamins. It is also famous for its high content of rutin, that helps to increase the elasticity of blood vessels in case of venous disease.
If you haven't tried buckwheat in this form for breakfast yet, I certainly recommend doing so as soon as possible. I believe you will savour this porridge. In addition, this buckwheat porridge has a low fat and low calorie content, which makes it a perfect diet weight loss breakfast.
You can customize the flavor of this porridge to suit your taste and keep changing it - I have also prepared a list of ingredients for you (for example you can find there a protein powder, cocoa beans, chia seeds, maple syrup, nuts, various other seeds or whipped egg white, that gives it a beautiful volume and fluffy consistency).
Instructions
If you don't like the taste and smell of buckwheat, I recommend to roast it on a dry pan for a while before cooking.
Put buckwheat into a pot and pour in 150ml (5 fl.oz) water.
Stirring occasionally, cook until tender.
In a blender, mix together cooked buckwheat, yogurt, chosen fruit and a pinch of cinnamon.
To taste, you can also add other ingredients such as cocoa, egg whites, protein powder, honey, or shredded coconut.
Mix ingredients until smooth and serve the porridge with nuts or fruit.
| | | |
| --- | --- | --- |
| | Preparation time | 10 minutes |
| | Yields | 1 serving |
Nutritional information/ 1 serving
Calories
305 Kcal
Carbohydrates
56 g
Fiber
10 g
Proteins
10 g
Fat
3 g