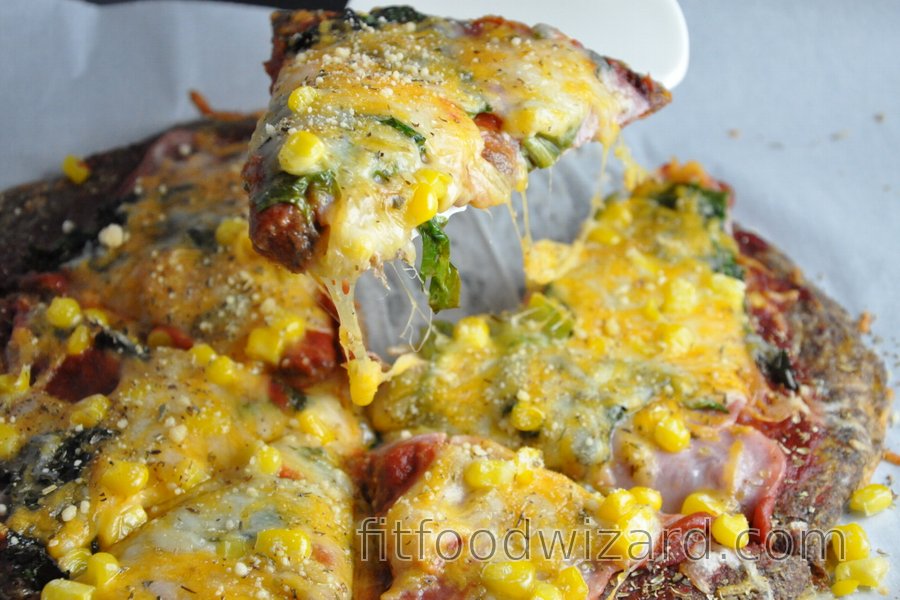 Flaxseed Pizza Crust (Gluten-Free)
Nowadays, you can prepare a pizza crust from a variety of interesting and especially health-friendly ingredients and thus avoid flour, milk and yeast altogether. Again, here comes a healthy, tasty and unique recipe, this time for a gluten-free flaxseed pizza crust.
Flaxseed has many positive effects on the body (thanks to its content of vitamins, minerals, flavonoids, unsaturated fatty acids, fiber, and lignans). As demonstrated so far, flaxseed has beneficial effects on health such as cancer prevention and treatment, treatment of autoimmune diseases, atherosclerosis and ischemic heart disease, high blood pressure, and type 2 diabetes prevention and treatment. It also positively affects the health of the large intestine.
Flaxseed pizza crust is a healthy treat for your body. Additionally, it can lower cholesterol and has antioxidant and anti-thrombotic effects. You will achieve the best results by eating (freshly) ground flaxseeds. In the recipe, I recommend using ** homemade ground flaxseed**, not flaxseed flour - the dough would be too thick.
Top this healthy flaxseed pizza with the ingredients you love. It can be tomato sauce, ham, cheese, mushrooms, broccoli, spinach, tofu or olives, whatever you like on a pizza. The dough is low in carbohydrates and, on the other hand, contains a lot of fiber, protein and healthy fat. Because of high level of fat, calories and fiber, do not eat it all alone ;)
Instructions
Grind flaxseeds (or pre-ground flaxseeds), and mix with eggs, and cheese.
Line the baking sheet with parchment paper and spread the dough into a circle. Out of these ingredients, you should get a pizza dough with diameter around 25 cm, so it won't be too thin.
Bake the dough at 175 degrees Celsius (345 °F).
After approximately 8 minutes, take it out of the oven and top with desired garnish.
Bake for another 15 minutes.
| | | |
| --- | --- | --- |
| | Preparation time | 30 minutes |
| | Yields | 2 servings |
Nutritional information/ 1 serving
Calories
542 Kcal
Carbohydrates
6 g
Fiber
22 g
Proteins
30 g
Fat
36 g