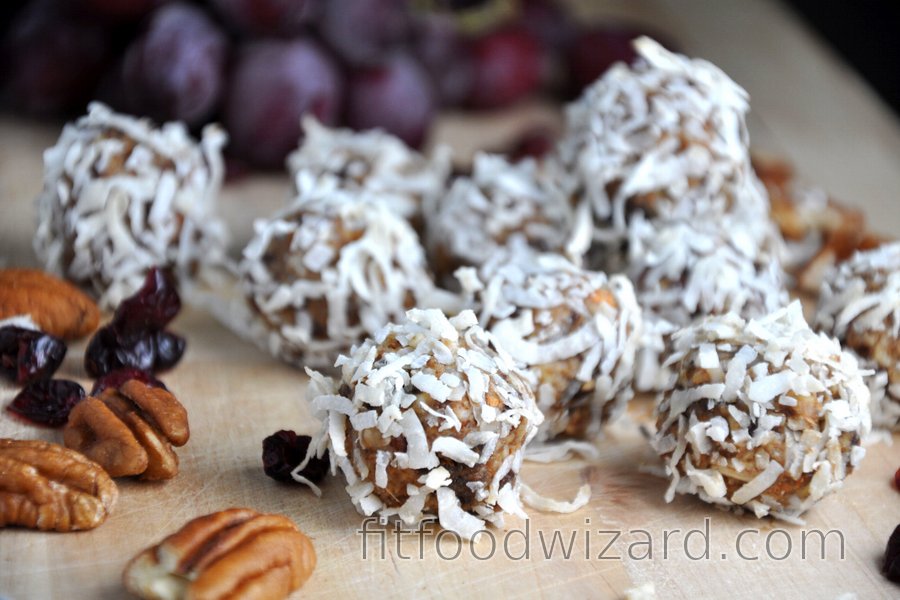 Healthy Gingerbread Balls (Gluten-Free, Sugar-Free)
Delicious no-bake balls with gingerbread flavor and ginger and no flour or sugar added. They can be served as a healthy Christmas dessert, as well. Thanks to their gingerbread touch, they will make you feel the spirit of Christmas, and you don't even need to bake them. You will definitely fall in love with this recipe for quick and healthy gingerbread balls.
Balls are delicious and tender, preparing them is even easier than preparing classic gingerbread or other coconut balls because they are no-bake and still retain their original flavor. They suit well as a quick healthy dessert and are even nutritionally valuable. Try to make them by this year.
I like gingerbread flavor combined with ginger very much. With this recipe, you don't need to feel any guilt if you eat more balls than necessary. Healthy gingerbread balls are fit and do not contain unnecessary sugars, fats or empty calories. Enrich not only your Christmas table with these gingerbread balls, which are healthy, rich in fiber, vitamins, minerals, and thanks to walnuts, coconut, dates and raisins will also please any gourmet cravings.
Healthy gingerbread balls disappear from the refrigerator stealthily, so you should better prepare them in a larger quantity.
Ingredients
¼ cup almonds (I recommend these)
¼ cup pecan nuts
50g (1.7oz) dried raisins/dates (I recommend these)
2 cm (0.8 inch) fresh ginger
1 tsp. gingerbread powder
1 to 2 Tbsp applesauce
shredded coconut to coat balls (optional)
Instructions
In a blender, blend all ingredients until as smooth as possible.
If necessary, you can add a few spoonfuls of water into the dough.
Next, shape dough into balls and coat with shredded coconut.
Place balls into the refrigerator for at least two hours and let set.
| | | |
| --- | --- | --- |
| | Preparation time | 10 minutes |
| | Yields | 12 balls |
Nutritional information/ 1 ball
Calories
45 Kcal
Carbohydrates
3 g
Fiber
1 g
Proteins
1 g
Fat
3 g