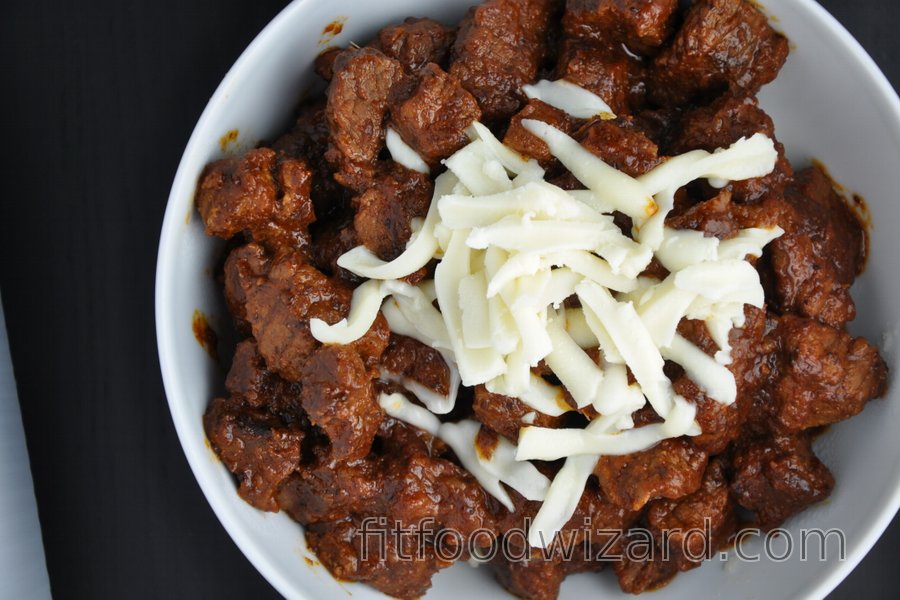 Yes, you're reading correctly. The Italians have their goulash too, and you can enjoy it now too. The recipe for Italian beef goulash is easy, healthy and made for all meat lovers.
Italian beef goulash is nutritionally valuable, full of protein, vitamin E and B12, zinc, iron, selenium and contains all the necessary amino acids. Thanks to the beef, you naturally build muscle mass, so let's take some exercise! Moreover, beef is easier to digest than pork and is full of healthy nutrients, what will surely be appreciated by your body. Therefore it is good to include red meat into your menu from time to time, for example in form of this delicious meal. Tomato purée will supply juiciness and a slightly sweet flavor to the meal, and the right combination of spices adds a distinct flavor to the meat, which will literally melt on your tongue.
Enjoy this recipe for Italian goulash as a filling and nutritious lunch or dinner. It is tasty and healthy beef meal with a high protein content (contains up to 49g of proteins and only 3g carbohydrates per serving), and is very easy to prepare. Ideal with vegetables, chickpea gnocchi, whole-wheat pasta or rice. To make the right Italian atmosphere, you can sprinkle with grated cheese. Buon appetito!
Ingredients
400g (14oz) beef
1 onion
1 Tbsp coconut oil (I recommend this one)
1 tsp. ground paprika
1 tsp. sea salt (I recommend this one)
½ tsp. ground black pepper
⅓ tsp. cumin
2 cloves garlic
3 to 4 Tbsp. tomato purée
2.75 cups (700ml) water
grated cheese to sprinkle (optional)
Instructions
Sauté finely chopped onion in one tablespoon of oil until golden, and then add diced meat.
Stir, season with spices and salt, add 700ml water, and cook for 40 minutes over medium heat, stirring occasionally.
Next, fold in 3 to 4 spoonfuls of tomato purée, crushed garlic, and if necessary, add some more water.
Cook the meat 10 more minutes.
You can serve the goulash sprinkled with grated cheese, and as a garnish you can use chickpea gnocchi, brown rice, vegetables, or whole-wheat pasta.
| | | |
| --- | --- | --- |
| | Preparation time | 60 minutes |
| | Yields | 2 servings |
Nutritional information/ 1 serving
Calories
350 Kcal
Carbohydrates
3 g
Fiber
1 g
Proteins
49 g
Fat
15 g