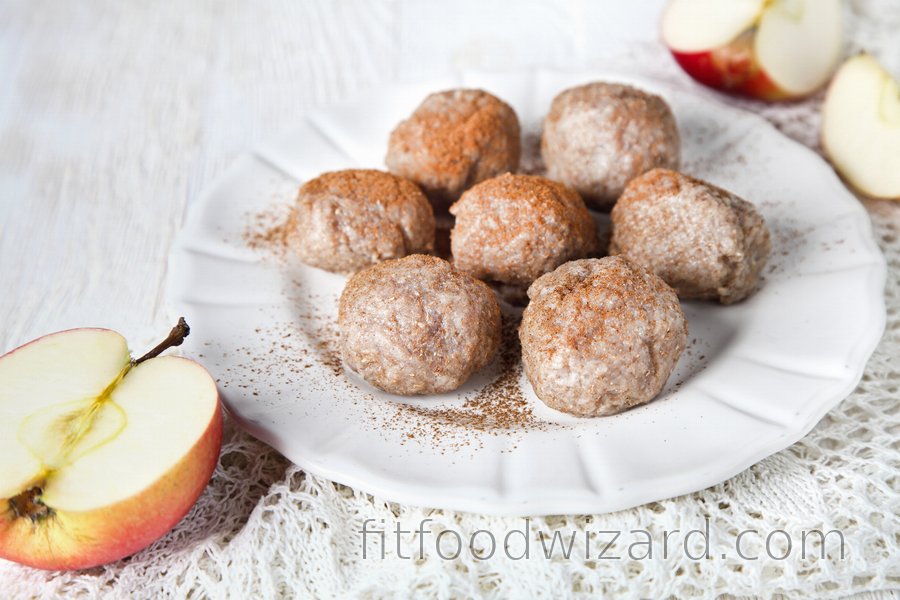 Whole-Wheat Apple Dumplings
Apple meals are perfect during the autumn, when their season is high, and you can create meals full of vitamins that are healthy and quick to prepare. These whole-wheat apple dumplings contain a minimum of ingredients, so you can make them very easily and quickly.
Apple supplies a body with energy and fills you up well. Its vitamin content have a beneficial effects on the human organism and helps effectively deal with various health issues. Moreover, whole-wheat apple dumplings will not jeopardize your slim figure, because an apple is easy to digest, full of fiber, stimulates digestion, cleanses the body and acts for the sake of losing weight. Together with whole-wheat flour, apples will create a delicious, sweet main meal full of fiber.
Delicious scent - inducing peaceful autumn evenings - of cinnamon in combination with apple finishes the great taste of dumplings. Moreover, cinnamon stimulates digestion too, and because it accelerates your metabolism, already a small amount will eliminate sweet cravings and will keep your body fit. Apple and cinnamon are, for example, an excellent pair supporting detox.
Try this really qiuck and easy recipe for healthy and fit whole-wheat apple dumplings that will enrich your body and taste buds with a great experience. You can serve them sprinkled with ground nuts or quark.
Instructions
Grate apples, mix with flour and cinnamon, and let sit in a refrigerator for about one hour.
Next, shape dough into balls (golf ball size), coat balls in a bit of whole-wheat flour, and cook in slightly salted boiling water until they rise to the top.
| | | |
| --- | --- | --- |
| | Preparation time | 15 minutes |
| | Yields | 2 servings |
Nutritional information/ 1 serving
Calories
352 Kcal
Carbohydrates
64 g
Fiber
12 g
Proteins
10 g
Fat
2 g