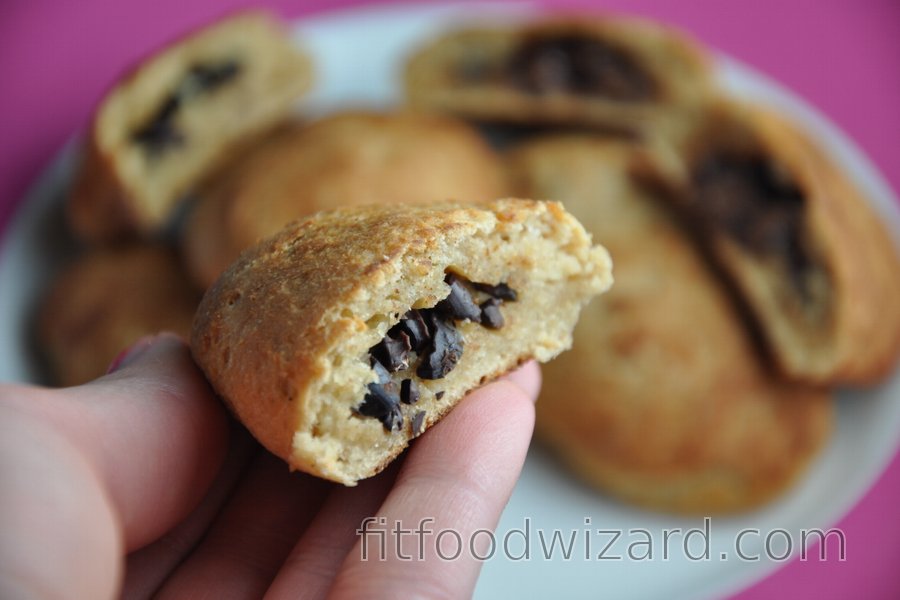 Whole-Wheat Chocolate-Filled Pastry with Cocoa Nibs - Pain au Chocolat
Do you like French pastry? What about preparing it in a healthier version? Try these tasty whole-wheat chocolate-filled pastry with cocoa nibs.
The less caloric version of a original French pastry called "pain au chocolat" with lower fat and sugar content, higher protein, fiber, mineral, and antioxidant content – all thanks to cocoa nibs. Additionally, their advantage over the classic recipe is that they will fill you up, not only give you empty calories. If you don't have cocoa nibs at your fingertips, you can fill the pastry with dark chocolate indeed. It will melt beautifully inside.
And if you thought that home cooking is demanding, I can convince you about the opposite with this recipe - it is so easy to prepare these chocolate-filled pastry, that even a complete beginner can handle it. And what's the best about it? No dough rolling or complicated folding is waiting for you. Just divide the dough into a handful of pieces that you press by your hand, put a piece of chocolate or nibs in the middle of the dough piece and crimp the edges. Simple, isn't it?
You can also use stevia (I recommend this one) or xylitol (I recommend this one) , instead of cane sugar in this recipe.
Make your weekend morning special with this delicacy, they will definitely disappear at the speed of lightning.
Instructions
In a bowl, mix flour with baking powder, yogurt, applesauce and softened (not melted) butter.
Knead the lump-free dough by hand and divide into 8 pieces.
Press each dough piece by hand, fill with cocoa nibs (or dark chocolate) and crimp the edges.
Place the filled pastry on a baking sheet lined with parchment paper and bake at 220 degrees Celsius (425 °F) for 20 minutes.
• If you use chocolate – it will melt inside
• If you use cocoa nibs – they will be softer, but won't melt
| | | |
| --- | --- | --- |
| | Preparation time | 30 minutes |
| | Yields | 8 servings |
Nutritional information/ 1 serving
Calories
153 Kcal
Carbohydrates
17 g
Fiber
5 g
Proteins
4 g
Fat
7 g