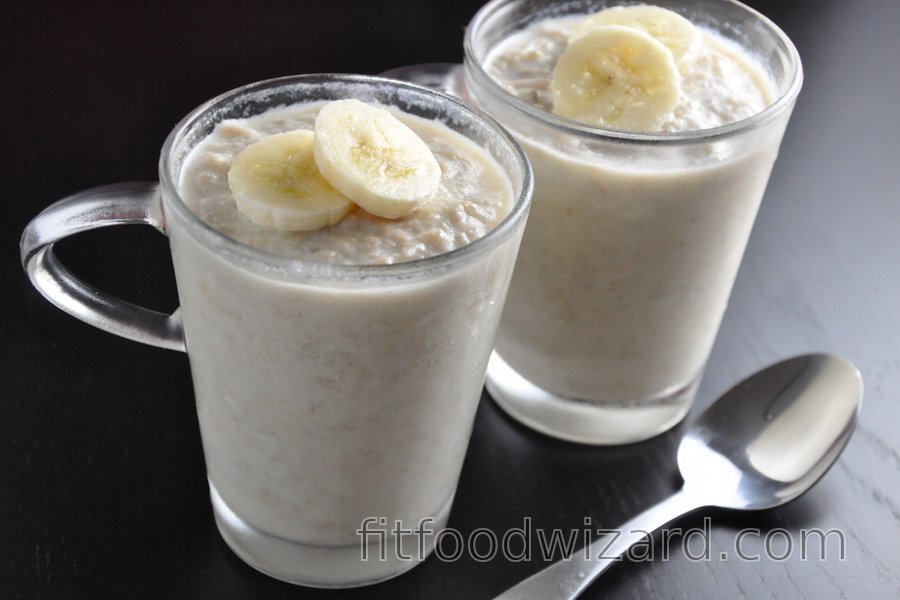 Banana-Coconut Pudding (Sugar-Free, Gluten-Free)
Did you know that you can prepare pudding without starch, flour or sugar at home? So read well, in this post I will introduce you to one of my favorite recipes for healthy pudding. I believe you will love the combination of banana and coconut.
The recipe for this fitness pudding with high protein content is very easy and you only need 4 basic ingredients - banana, milk, coconut and eggs. It is relatively low in calories - it contains only 160 calories per serving. If desired, add chia seeds or cocoa for the cocoa version. If you want to increase the protein content of this pudding even more, you can also add in some protein powder (I recommend this one) after cooking and change the taste of pudding, depending just on what flavor you use.
Pudding will contain small lumps after cooking because of the egg, but it will not hurt its great taste. You can enjoy this fitness pudding as a healthy dessert or for breakfast. I like to serve it with sliced banana and cocoa nibs.
Ingredients
1 cup milk
1 egg
2 Tbsp shredded coconut
1 Tbsp chia seeds (optional) (I recommend these)
1 banana
Instructions
In a pot, mash banana with a fork, add egg and milk, and mix thoroughly.
If you want the pudding to be smoother, use a blender.
Cook the mixture over medium heat, stirring constantly.
When almost done, add coconut and stir until pudding boils.
After removing pudding from heat, you can also add chia seeds.
Pour the pudding into bowls or cups and serve either warm or cold.
Store in a refrigerator and eat within two days.
| | | |
| --- | --- | --- |
| | Preparation time | 10 minutes |
| | Yields | 2 servings |
Nutritional information/ 1 serving
Calories
160 Kcal
Carbohydrates
21 g
Fiber
2 g
Proteins
8 g
Fat
5 g