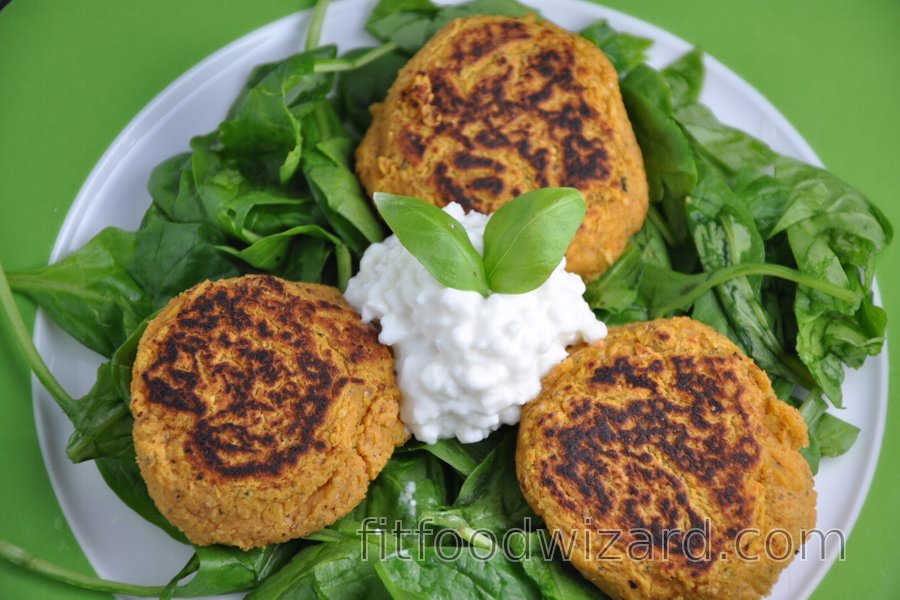 Bring a bit of Indian exotica into the preparation of classic patties. Shape the patties from red lentils and test the recipe for tasty and healthy lentil patties, which you will appreciate as a side dish or even as a main meal.
Nourishing lentil patties are playful and quick to prepare at home. The red lentils are full of protein, fiber and healthy nutrients, it has a delicate flavor and is really prepared very quickly. It is one of the legumes, that your children can easily get through, and is a great choice for diet and weight loss. In addition, it contains plenty of iron and thus helps to prevent you from depression or sadness.
Flourless patties will hold together thanks to oats, that are naturally gluten-free and are full of vitamins, minerals, fiber and antioxidants. Oats are proud of the high vitamin B content and also provide plenty of iron, so you will have strength of a Popeye the sailor, thanks to this recipe. Cottage cheese will bring healthy proteins to the recipe.
Lentil Patties are full of protein and fiber to help your digestion. The entire recipe is very light, delicate, fresh and, of course, delicious. Due to the fact that these patties are prepared on the pan, they will be beautifully crunchy from outside and smooth inside.
Instructions
Rinse lentils and cook them in boiling water until tender (approximately 20 minutes).
In a blender, blend cooked lentils with remaining ingredients, except oil.
Place prepared dough into the refrigerator for 5 to 10 minutes.
Shape dough into small patties (not very thick), put them in a preheated pan brushed with coconut oil, and fry on each side until golden.
Serve patties warm with salad/spinach or with meat and cheese.
| | | |
| --- | --- | --- |
| | Preparation time | 40 minutes |
| | Yields | 2 servings |
Nutritional information/ 1 serving
Calories
262 Kcal
Carbohydrates
18 g
Fiber
9 g
Proteins
19 g
Fat
10 g